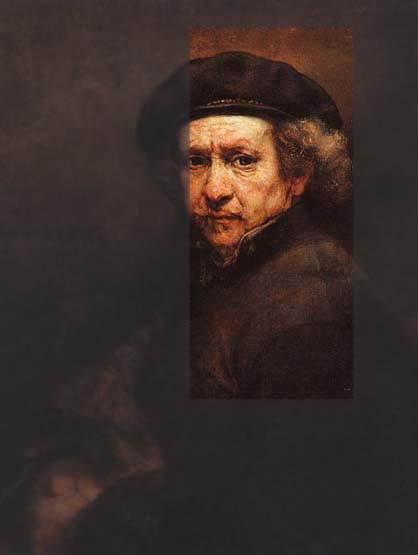 C
o
l
o
r
-
Motion
- Sound
Digital filmmakers need help with the last, most important steps in post production: professional color correction, image enhancement, film-motion look and theater-quality sound. Whether the goal is film transfer or digital projection, every project will show dramatic improvement with the Rembrandt System.
The Rembrandt System is a tape-to-tape color correction and film-look processing service.

It covers all of the services traditionally provided by expensive on-line editing facilities, plus film-motion processsing, at a price affordable on an independent budget: as low as $75 per program minute (e.g. $7500 for a 100-min feature).

Another advantage of the Rembrandt System is you do not need to travel to our facility! You send us your DV tape or movie files on hard drive, and we send you sample DV tapes of the work-in-progress as you approve each step. The final output can be computer files, or any professional tape format.

Click here to order a demo tape.

Color Correction

For a variety of reasons, most DV lacks the "punch" that it is technically capable of delivering. Dull colors and muddy blacks are telltale signs of low-budget video. Give your film transfer or digital projection the greatest clarity and richness.

Remove color tints caused by improper white balance
Match footage from different cameras in multi-camera shoots
Give a uniform "look" to each scene

Image Restoration and Enhancement

Low budgets and short deadlines often don't allow filmmakers the chance to fix problems discovered in editing. With the Rembrandt System, footage critical to your film can be salvaged without the added expense or delay of re-shooting the material.

Add sharpness to out-of-focus shots
Reduce image noise and grain caused by high gain settings

Film Motion

Perhaps more than anything else, film is set apart by its distinctive, "dreamlike" motion. Compared to film, video motion can seem harsh and hyper-real. Film motion is perfect for those who wish to emulate the look of film while working on a video budget.
Here are some other sample looks you can view online!
Soundtrack Services

Great sound plays a major role in increasing the production value of your film. Our sound design services range from simple stereo mixing to complete soundtrack creation. Sound work is billed hourly at a rate of $75/hour. Options include:

Dialog replacement & noise reduction
Sound effects editing
Custom scores
Real time mix locked to projected video with 128-track system
Surround sound encoding for movie theaters (Dolby SR) or home theater (Dolby 5.1)

Rembrandt for Tape-to-Film

The Rembrandt System is also used for our film transfer projects, (click here for rates). The advantage of the Rembrandt System over doing your own color correction or an online tape-to-tape color correction, is that we do it with uncompressed image files with 4:4:4 color sampling (four times the color resolution of DV). Thus if you present us with a cuts-only edit of your film in DV format (files on hard drive or DV tape), we are working with the original data as recorded by your DV camera, and no recompression is performed on your images. After color correction and conversion to 24 frames/sec, the image data goes straight to film.

Rembrandt for HD and HDV

The Rembrandt system can be used for HD and HDV projects as well. In this case the project must be submitted to us as movie files on hard drive, and they are returned to you, with color correction and at 24 frames/sec, on the same drive. These files can then be recorded to HDCAM-24P or to film. Contact us for an estimate.

---

The Rembrandt System is a specialized, professional service designed around the specific needs of your project. Contact us here for more information and a quote. Click here to order a demo tape.